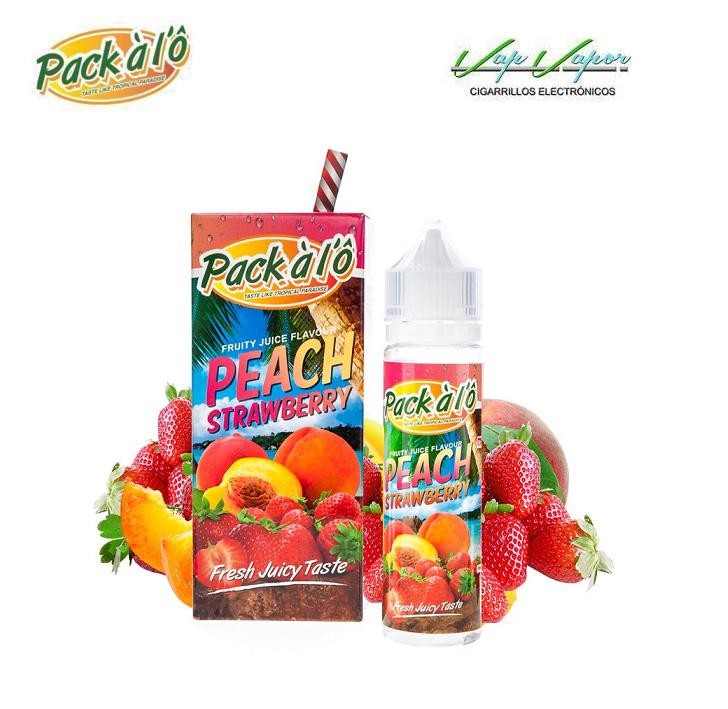 Peach Strawberry - Pack à L'ô 50ml (0mg)
Ref Melocoton y Fresa - Pack à L'ô 50ml (0mg)
Peach and strawberry A spectacular blend of strawberry with peach that will make you enjoy.

- 30PG-70VG
Enjoy the liquid for electronic cigarettes of the house Pack à L'ô always at the best price in our store for vap Vap Vapor.
50ml- 0mg (without nicotine) / the bottle is 60ml , if you want you can add 1 nicokit 10ml.

- If you add 1 nicokit 10ml 9mg/nicotine , you will have 60ml with 1,5mg/nicotine
- If you add 1 nicokit 10ml 10mg/nicotine, you will have 60ml with 1,6mg/nicotine
- If you add 1 nicokit 10ml 18mg/nicotine, you will have 60ml with 3mg/nicotine
- If you add 1 nicokit 10ml 20mg/nicotine, you will have 60ml with 3,3mg/nicotine
This product is no longer available